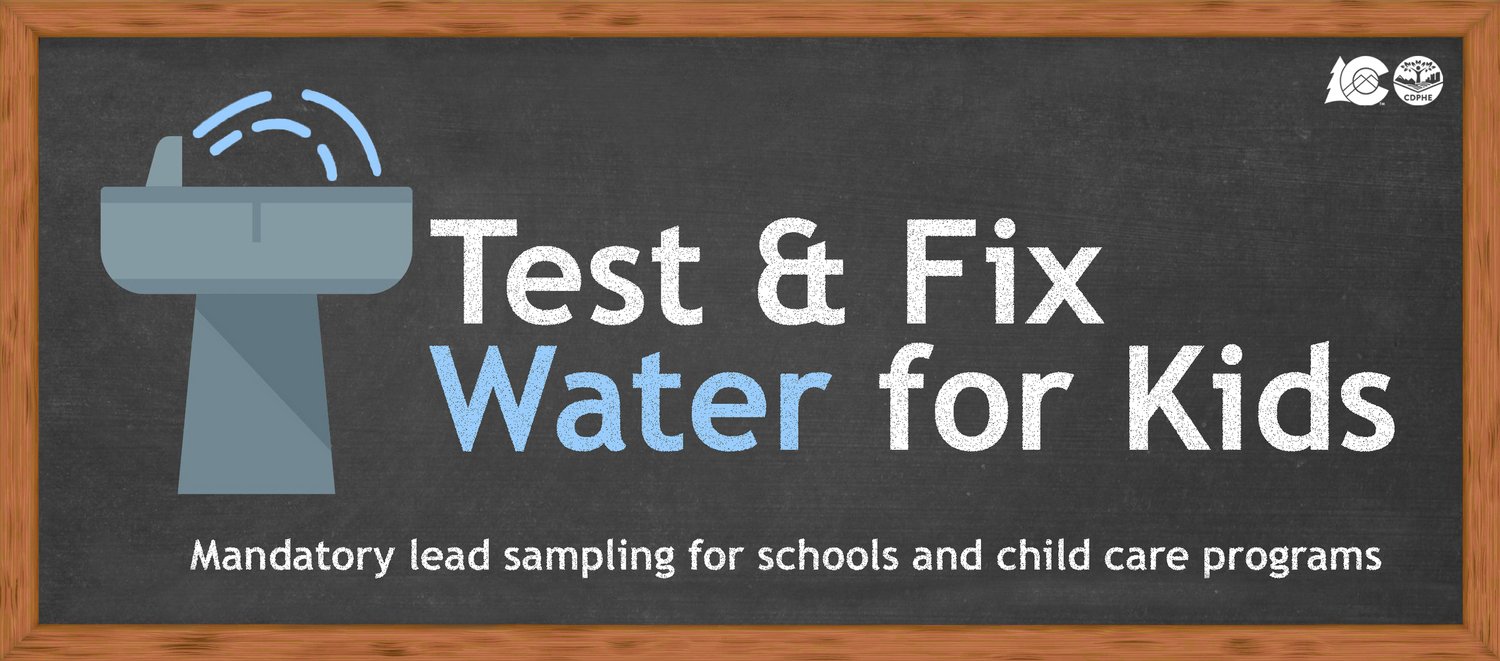 Welcome to the Test & Fix Water for Kids program for testing drinking water for lead. Family child care homes, child care centers, public schools, and charter schools (grades Pre-K through 5) are provided free resources to conduct the tests and correct problems if necessary. The Colorado Rural Water Association (CRWA) is the official technical assistance provider for the program. CRWA provides regional coordinators around the state map to help you in every step of the process.
All of the following services are FREE:
Explanation of the overall process.

Advice on enrolling or opting out of the program.

Help to plan and collect samples.

Training on the correct way to fill sample bottles.

Assistance to understand results and plan next steps.

Guidance on receiving reimbursements of certain costs to fix problems at taps that reveal certain lead levels.

One-on-one support options.

Technical assistance hotline: 719-733-7468
Use our services to make this process easy and effective. Start by contacting us at waterforkids@state.co.us or 719-733-7468. Go to the Test & Fix Water for Kids website to get detailed information about how the program works.
Thank You to our Website Sponsors